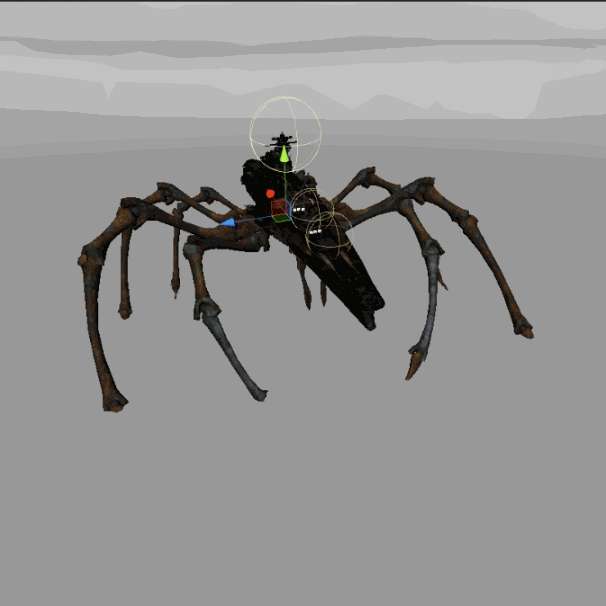 Dynamic IK Legs
Using Final IK, a Unity asset store package for dynamic locomotion, I realized the crab to walk about on uneven terrain in unity.
Crab Walk Terrain Interaction
Scene view of the crab making its way around the boss test arena, and engaging the player.
In-Game crab fight.
Crab fight from the perspective of the player.